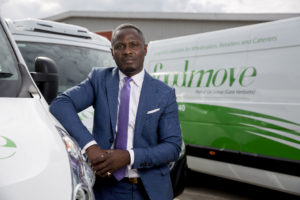 Read what our CEO, Tevin Tobun, had to say about face-to-face networking in a recent blog published by UK Hospitality.
Full text is below.
Hospitality is one of the few industries that can never be truly replaced by the virtual world.
Human interaction, or service, can never be replicated through a device or technology. It drives everything we do as a sector.
Of course, as every operator knows, a lot more goes into running a hospitality business than simply delivering good service, be that in catering, accommodation and everything else in between. Think recruitment and training; managing supplier relationships; seeking and winning new business opportunities.
In today's digital age, all of these can in many ways be dealt with at the touch of a button, thanks to the countless tech tools on the market claiming to enable operators to get on with the business of good hospitality.
From social media, instant messaging, emails and video conferencing to online stock management, and web-based training portals, there are myriad back-of-house tech services that support commercial success.
But tempting as it might be, these digital interactions should never be a complete substitute for face-to-face communication, of which the advantages are plenty.
Relationships are what a good hospitality business is built on. In-person networking is immediate. It enables discussion, speeds up communication and lets you reach mutual understandings more quickly, rather than spend time waiting between digital responses. It can be more honest and transparent than digital interactions, which in turn can lead to stronger, longer lasting relationships as a result.
Face-to-face networking also comes with the subtle social cues – such as body language, intonation and expression – that are absent from written digital messages.
Technology can never take the place of the personal touch either. Real world interactions enable both parties to showcase their sparkling personalities, providing valuable insights that will help foster an understanding of sales prospects, potential customers, future recruits and more.
From a personal perspective, this is something we do ever day.
As part of role on the Board of Arena, I have access to a broad range of senior contacts through their events. These relationships can, of course, be initiated and developed 'virtually' but having that face-time has been vital. My ability to network directly via Arena has helped me generate significant contracts.
Being adept at in-person networking has the potential to set you apart from your competitors as digital communication becomes evermore commonplace. The more technologically advanced we become, both in our business and personal lives, the more vital it is to develop the type of human connections that the virtual world can never deliver.
What digital communications can save you in time and resource, could cost you in opportunities if conducted in isolation because there will always be a crucial place for face-to-face networking. Savvy operators demonstrate their understanding of this with a comprehensive networking strategy that encompasses all the tools at their disposal.
As an industry, hospitality has never forgotten the value of face-to-face interactions with our customers and clients. I don't believe it ever will.